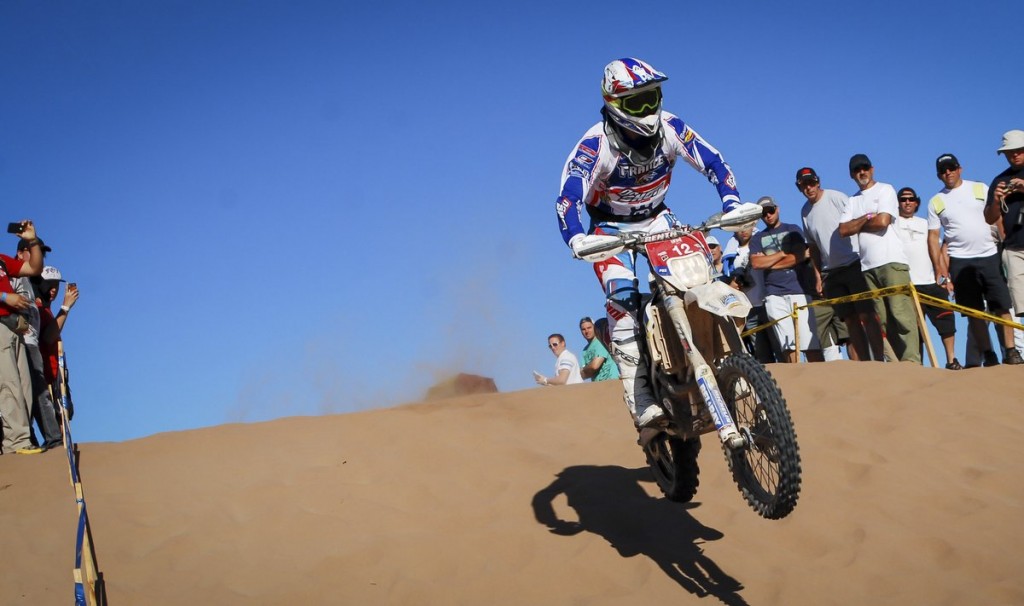 The International Six Days of Enduro had a tough 3rd day in San Juan. France keeps its high level of performance and it is still on the top of the World Trophy. The United States is  2nd best again and Spain gets the 3rd place to complete the podium. Argentina, meanwhile, stepped one position up and it is on the 5th place.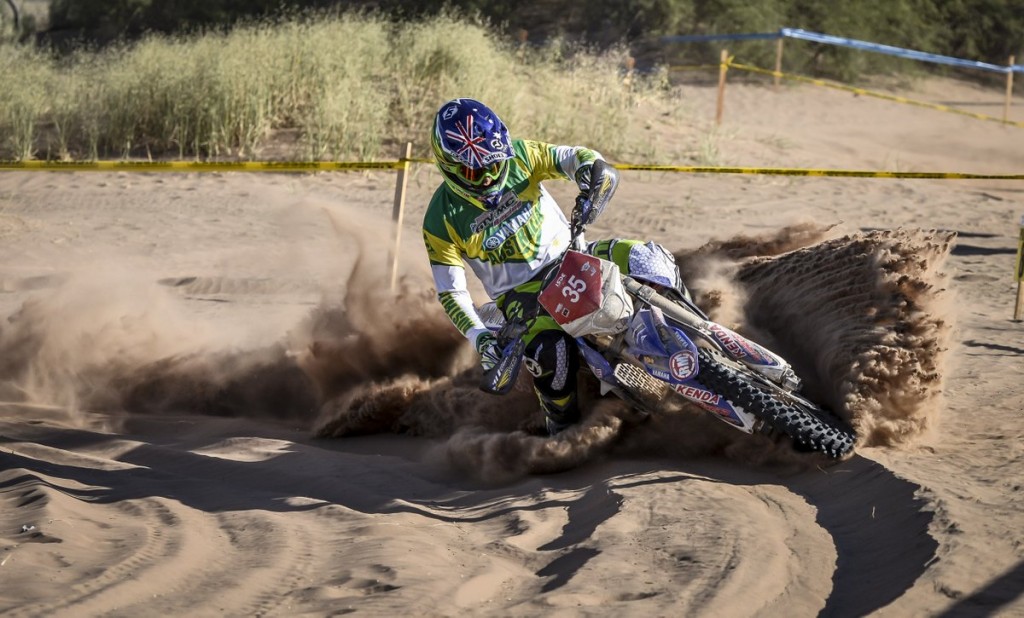 The United States went back to the second place. After going through some problems during the first two days, Zachary Osborne dropped out  after a mechanical issue on the first day while Charlie Mullins' fall put on risk to continue the race on the second day. Anyway,  the US team was able to catch on and finished the race with a time of 3h55m47s81/100, adding up a total of 12h35m29s21/100. This puts the US team at 16m16s66/100 behind the European.
You can watch FIM ISDE 2014 Day 2 highlights here :
Spain is just third behind. Spain still keeps hopes with a time of 17m30s21/100.
Spain, however, did not have a perfect day since  Lorenzo Santolino dropped out. Jonathan Barragan said, "It was a tough day, even hader than the first two days. It was really hot and it was hard for the bike. Lots of riders dropped out. We lost one and Australia lost a rider too. Now we will see who makes it through the end. Our strategy is to hold on".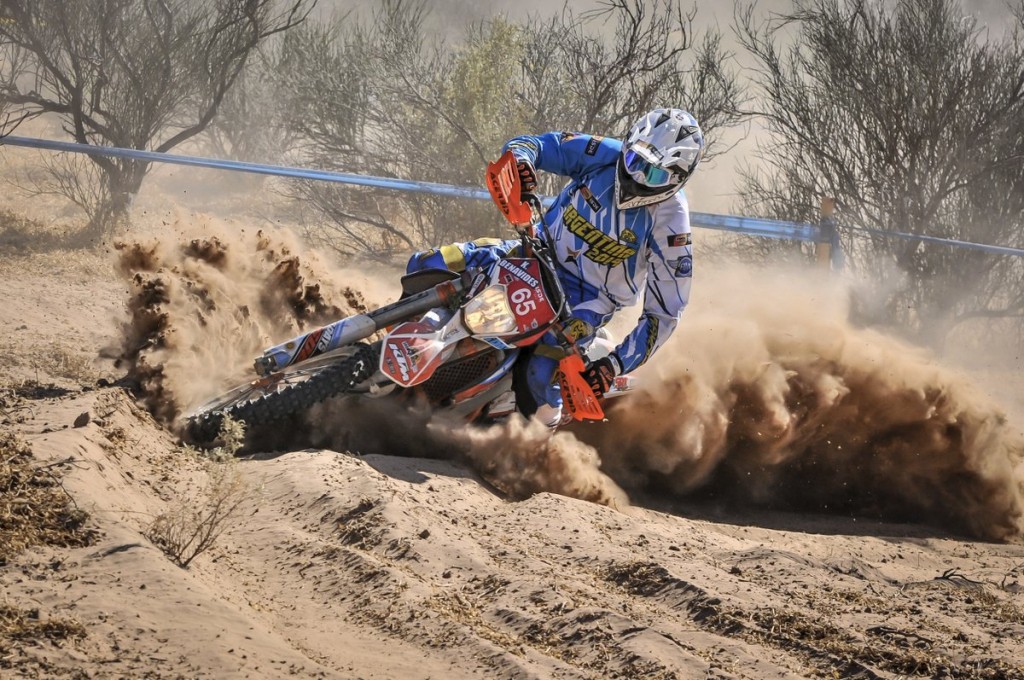 Germany is on the fourth place with a time of 13h04m04s21/100. Argentina is on the fifth place after Stefano Caimi dropped out due to a mechanical problem by the end of the day. Anyway, the national team keeps its hope with a time of 49m22s27/100."It was rather tough. The weather was very hot and it was hard for the bikes. In the stage 5, I fell and my foot got stuck between the tire and the exhausted pipe. Luckily, we could finish the day. Lots of riders dropped out today .My shin hurts a lot, I will race tomorrow, no matter what." Kevin Benavides said after getting off of his bike in the Park Ferme.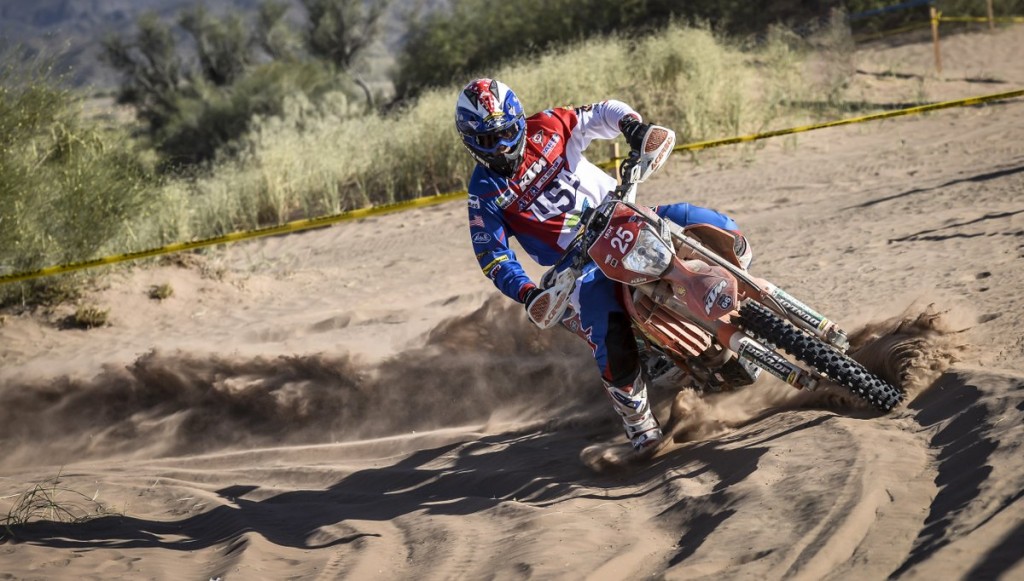 Australia was really affected today. Two riders ,Joshua Green and Jarrod Bewley, dropped out from Kangaroos' team who were on the second place yesterday and now the team is done from the general classification since the team does not have five riders as required. .
Tomorrow, day 4 of the competence, the race will take place on the same stage.
Enduro.ie via (http://www.fim-isde2014.com/)