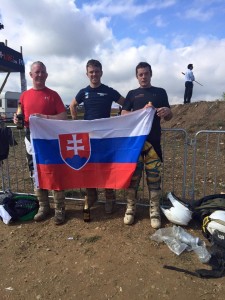 Now it is all over and what an interesting event it was.
First and most importantly, a big well done to Jordan , Philip and Seamus. It takes a lot of effort and pain to finish any ISDE and whilst the latter two have been and done it before,  it is Jordan's first and a top 15 result is a great achievement. We salute them all and their helpers … Good job well done.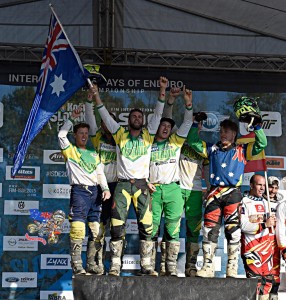 And the trophy boys ? Well enduro.ie previewed Australia, France, Spain, USA with Italy and the UK except if it rained and France to take over. In the end we were nearly correct …. It rained on Thursday and France took over but not before the disqualifications and reinstatements ( to be approved) and the USA loss of 2 riders Russell on day 3 and duvall on day 4 putting them out of the running. Their day is coming. Australia have to feel a little dejected …. Not due to any bad luck but when it got slippery and rooty the French simply were a little faster . had it stayed completely dry it would have been their year. They were close, very close but despite the MX performances were unable to overhaul the deficit to the French. Next year perhaps. The Spanish also came on stronger as the week progressed and filled the third spot once the USA went out. Neither France or Spain had their best riders included in their teams, the French in particular missing their strongest riders Aro and Nambotine.
2016 will see Spain host the event …. We look forward to it.
Rider of the week
Loic Larrieu ….. Rode above expectations and form.
Best newcomer:
David Guineri ….. Never ridden any Enduro before. Faster as week progressed.