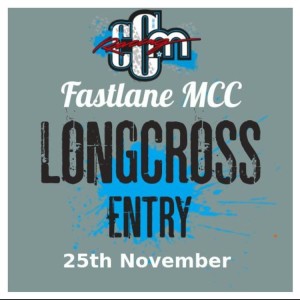 To facilitate live lap scoring please pre enter for the LX event , with name , class etc as per on line entry.
One  day licence will be available for all who pre enter without a licence.
Tear off lenses will not be allowed to avoid any possible inhalation by cattle.
Times:
Sign On open 8:30
Sighting Lap ( all ) 10:10
Youth race 1     10:45
Adult/ Vets race 1       11:35
Youth Race 2     13:10
Adult/ Vets Race 2       14:00
Finish               15:20
All times are approximate subject to conditions.
Fastlane MCC /CCM Racing Club
Enduro.ie