in Aid Of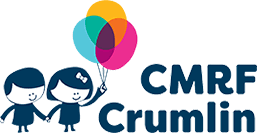 Moato Circus 2019 in Aid of Crumlin Children's Hospital
Rules and Info
Permit number:2019/113/Open
FRIDAY 30/08/2019
Grasstrack
There will be now 3 days racing with the addition of a Friday afternoon Grasstrack. This will be limited to 30 riders per class. The classes will be as follows:
A/B
C MX1
C MX2
OVER 60 – (RIDER AGE PLUS BIKE AGE MUST ADD UP TO OVER 60!)
85CC
125/250 YOUTH
ADULT RACING WILL BE 30 EURO AND YOUTH 20
Food camping and marquee will all be available Friday night (30/08/2019)
SATURDAY 31/08/2019
LONGCROSS
Adults:
This year the adults will run a team event. The team will consist of 2 riders and the race is 3.5 hours long. Riders can change whenever they wish in the designated area. Transponders will be used and will be available. The grade of the team will be determined by the Highest-Grade Rider. (A and C will mean the team runs in grade A).
Youths:
The youth event will be individual and will run 85cc and 125/250 machines. This will be run over 1-hour course. Again, transponders will be used.
Strider Race (Under 5's):
Saturday evening, we will run a under 5 strider Race with
a Husqvarna Minipilen Strider up for grabs. (you must have your own strider to take part)!
OvalCross:
will be followed by the Ovalcross. 12 riders will battle it out to win the 1000 euro Prize Fund over logs and rocks on the twisty course.
FOX EUROPE SHIFT Holeshot Race:
This will be followed by the FOX EUROPE SHIFT Holeshot Race. Riders will go head to head out of the gates to try and win the Holeshot King title and prizes.
The Longcross Championship prize giving will be in the marquee followed by a band and DJ to round out the evening.
All Power will be disconnected at 1 am!
SUNDAY 01/09/2019
MX
Sunday will be all about Motocross.
The format will run in classes:
A/B OPEN
C OPEN (TOP 30 WILL QUALIFY. REMAINDER WILL RUN NON QUALIFYER RACE IF NECESSARY)
2T OPEN
OVER 35 / VETS
CLASSIC/ NOVICE / WOMENS
All classes will run practice and 2 blocks of racing
Supercross
Sunday evening will see 12 riders compete in a Supersand Cross track for 1000 euro prize fund sponsored by Corcoran Chemicals and the Ken Byrne Trophy.
Riders will be paired off via peg draw in groups of 4 in point scoring knock out style racing.
Parking
There will be car park attendants over the weekend. You will have to park where instructed.
Camping
There will be 2 car parks and camping areas.  There will be Red and Blue sites. The Red area is the main paddock which will only be available to riders participating in 2 days of events or who are staying for the entire weekend and have paid for camping. This will also be the "loud" paddock area so if you are staying and want a quieter spot the Blue car park will be the one for you.
All race entries and weekend tickets include your camping fee. The only entry that will need additional camping will be the Grasstrack only riders if they are staying for the weekend and are not competing in any other events.
Spectators are welcome to camp at €10 fee for the weekend.
Fees
Friday Grasstrack only €30 adult €20 youth (camping fee NOT included)
Saturday only Longcross €70 adult €30 Youth (this includes transponder hire if required and camping fee)
Sunday Only Motocross €70 (this includes camping fee)
Saturday /Sunday 2 days €130 (this includes camping fee and goodie bag)
Friday GT plus Saturday or Sunday €95 (this includes camping fee)
3 Day Weekend Pass.  €160 (all standard events, camping fee, T-shirt and goodie bag included)
Timetable
FRIDAY 30/08/2019
Gates will open 1pm
Sign On 2.30pm
Practice and Racing will start at 4pm till 7.30pm
Bar and Food available from 5pm
Sign on for Saturday /Sunday from 5pm till 8pm
SATURDAY 31/08/2019
Sign on from 8am
Sighting lap 11am
5pm Under' 5 Strider Race. This is a kid's race.
5.15pm Ovalcross Race
6.30pm FOX EUROPE SHIFT Holeshot Race
8pm Prize giving and Group photo
8.30pm Band
1am Power Off
Sign on for Sunday from 7-9pm
SUNDAY 01/09/2019
8am sign on
Practice 10am
MX Racing 11am Approx.
Super Sandcross will be on straight after the last mx race of the day.
Trade Stands
All Trade Stands will be subject to an admission fee of €50 for a day or €80 for 2days payable at sign on before set up on the day. If you wish to trade at the event you must contact us in advance
Entry form :
Regulations :
Fastlane MCC / CCM Racing Club