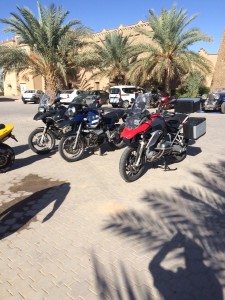 The OiLibya Rallye finished in.
Agadir yesterday and the competitors from there arrived back in Erfoud , the base for the Merzouga rallye late yesterday evening . At the same time the classic Safari Rallye checked into the Erfoud . Historic cars from the 20 s to the 70 s …. Some beautiful machines worth a lot no doubt running around the Africa roads …  Quite a contrast to the modern trucks and bikes arriving … And then later the BMW tour.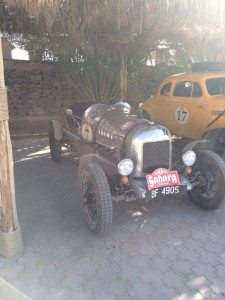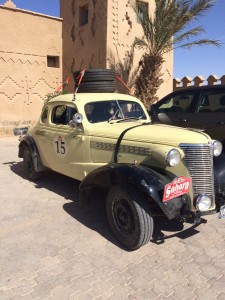 Clocked In . Quite a feast of
Motorised machines in one place .
Our real interest was the arrival in the desert rose truck of Brian and Vincent's
Bikes following the 12 hour drive from Agadir . Patsy Duly obliged and by 730 today both bikes were scrutineered , administration conquered ready for tomorrow's GPS test run .
The sun is up , all is ready.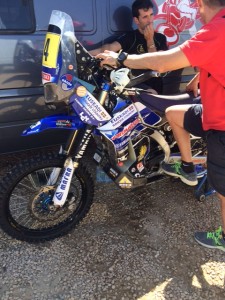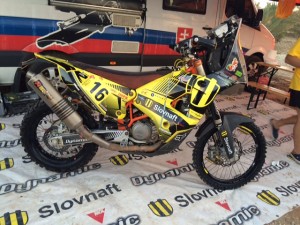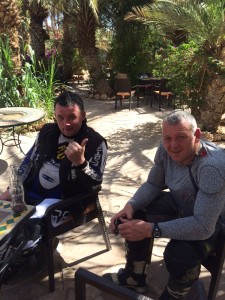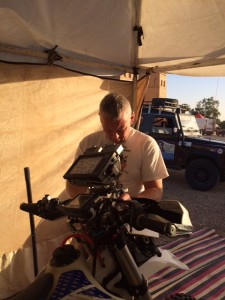 Enduro.ie