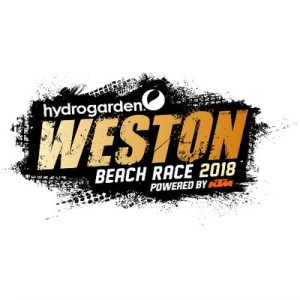 Not a Weston Nightmare
Living and working in the UK for long periods the bucket list included a weekend at the established Weston Super Mare Beach race. 2018 was the year to make it down to the south-west coast expecting to see a few hundred bikes with some top riders hammering around between the sea and the tide wall much to the annoyance of the local and I would imagine mostly retired population …. Well what a shock I was in for …… put in simple terms it's a huge event, this is no small-town affair. Liken it to the ploughing championships here which have grown and grown to what it is today …. That's Weston …… 2000 riders, 50000 spectators and a beach not dug up but turned on its head for 7 Miles including the infamous 2 mile straight. It is quite a sight.
The locals seemed happy or left town, hotels and camps are full pubs, restaurants doing a roaring trade before it all goes off side after about 11PM when most sane bodies will leave the maddening crowd … and it is mad and scary at times. The Beach has become a weekend party home where 90% enjoy themselves the rest shipped out in a fleet of wailing sirens; its efficient if on the lunatic side.
Saturday sees the youths and quads dispensed with, the quads in every shape form an orderly queue through the huge man-made mounds … enjoyable to watch if not hugely exciting. Navigating Saturday night without drama Sunday the crowds roll in awaiting the main race start. It is an awesome sight, 1250 bikes down the start straight in an endless line of spray. I always wondered if this race was dangerous, away from this mad start it probably is not it's just chaos. The top riders somehow manage to thread or bully their way through the throngs until it thins out along the 7-mile track … it's not easy, more difficult than I had expected but a spectacle I am glad I came to see. Like every race there are winners, everyone who finished is also a winner. Three hours around this Weston track is difficult and energy-sapping; broken bikes everywhere. It is good though.
Put it on the bucket list.
Maurice Gilfoyle at Weston.
Few Videos from the Weekend at Weston Beach :
Maurice Gilfoyle at Weston.
Enduro.ie